Kalolary Aurora Glow Eyeshadow
Do you want to take your makeup skills to another level?
Do you want to become a superstar at the party and stage?
Are you ready to dazzle everyone with your hypnotizing looks?
Kalolary Aurora Glow Eyeshadow makeup kit will meet your needs!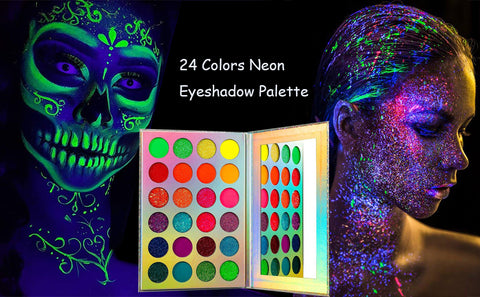 The carefully crafted combination of luminous mattes, glow the dark glitters will allow you to unleash your creativity!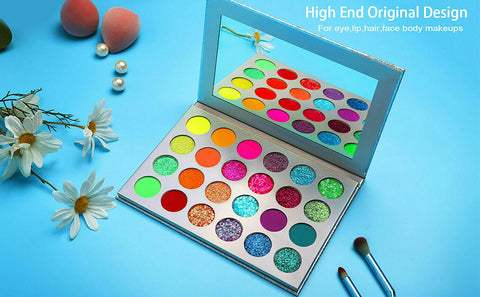 With pigment neon matte colors, stunning glitter, and the shadow's incredible blend-ability, this is a must-have product for your makeup bag.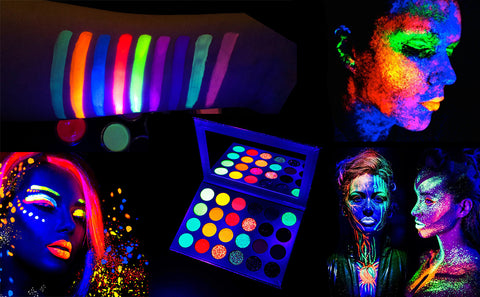 The New Way to get fun in Makeup.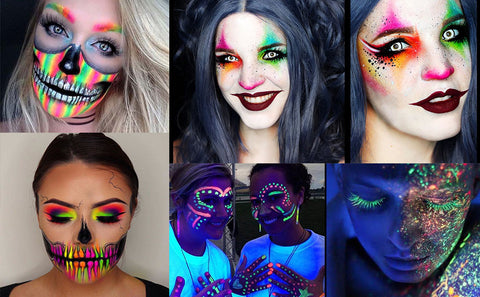 Easy To Apply& Wash Off
1.Apply with your shadow brushes or, preferably, your fingers.
2.And then apply our pigmented shades onto your face, neck, arms or body.
3.When washing it off, our neon glitter kit will wash off cleanly without causing any skin irritations or redness.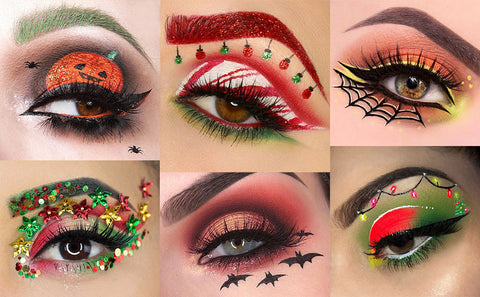 Package includes: 1 pallet eyeshadow 
                               4 pink brushes
Color: 24 high pigment color
Size: 5.7 x 8.3 inch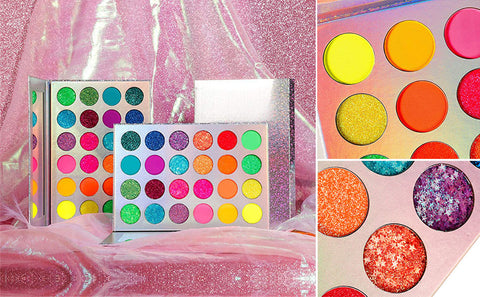 Note
1.Because some people may have sensitive skin, a small skin patch test is recommended before use.

2.If there are any problems with the product, please do not hesitate to contact us and we will try our best to help you solve the problem.