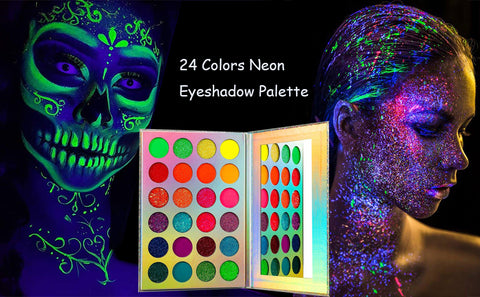 Do you want to take your makeup skills to another level?
Do you want to become a superstar at the party and stage?
Are you ready to dazzle everyone with your hypnotizing looks?

Kalolary Aurora Glow Eyeshadow makeup kit will meet your needs!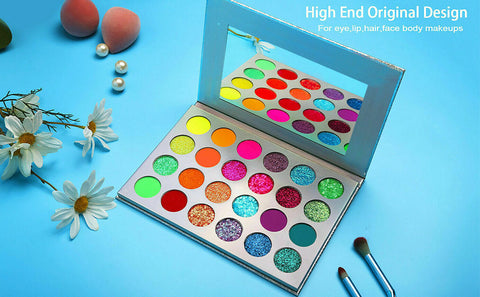 Very tinted and vibrant palette with luminous eyeshadows to easily match your look!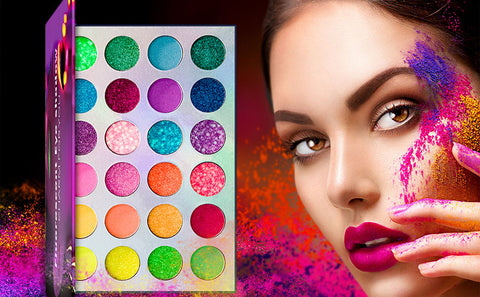 It glows in the dark. Bright matte eyeshadows are pigmented and blend very easily to enhance natural beauty perfectly!

For eye makeup and face painting, whole body painting and more.

Specification:
Package includes: 1 pallet eyeshadow 
                             4 black brushes
Color: 24 high pigment color
Size: 5.7 x 8.3 inch

Note

1.Because some people may have sensitive skin, a small skin patch test is recommended before use.

2.If there are any problems with the product, please do not hesitate to contact us and we will try our best to help you solve the problem.